Jeg har lige udnyttet et godt bekendtskab til sidste dråbe, jeg er nemlig på pumperne. Det hudvenlige bekendtskab hed Matas Avocado Bodylotion. Og den har en ting fælles med de andre, du ser på foto, den har pumpedosering.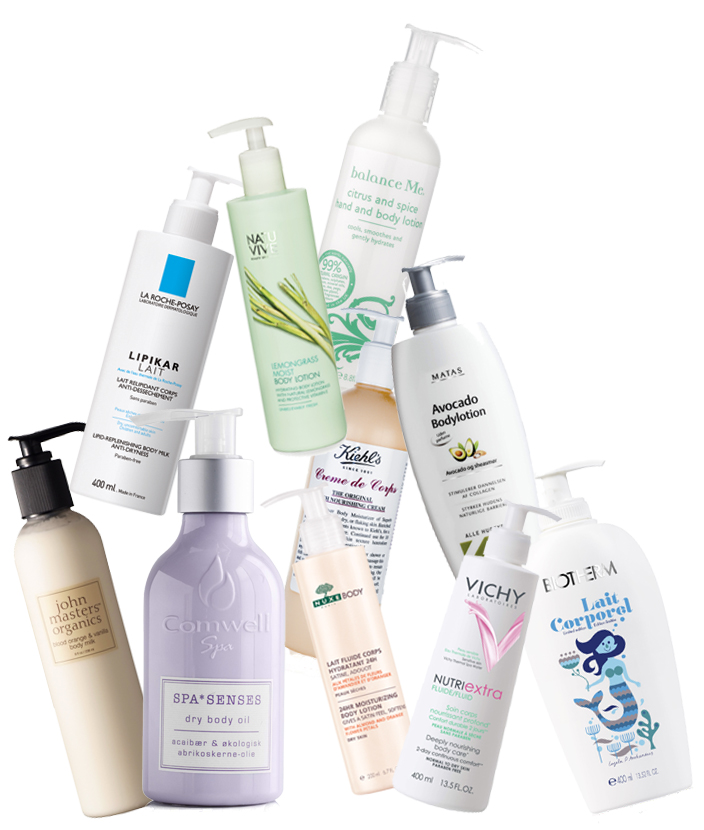 Jeg har også slidt mange tuber til der ikke kunne klemmes mere ud. De har også været et hudvenligt bekendtskab. Men, der er det der lille "men". Du kender det sikkert, man har smurt sig ind med første dosering, griber tuben og svup, den glider ud af hænderne på én. Det er derfor, jeg er på pumperne. Man trykker bare og holder hånden under. Ikke noget fedteri. Ekstra bonus er hyppigt, at pumpeflakoner er X-large med mængderabat til følge.
På foto:
Biotherm kult: Lait Corporel i "Water Lovers" limited edition, 179 kr. for 400 ml * Vichy Nutriextra, 149 kr. for 400 ml * Nuxe 24HR Moisturizing Body Lotion, 165 kr. for 200 ml * Comwell Spa Senses Dry Body Oil, 99,95 kr. for 200 ml * John Masters Organics Blood Orange & Vanilla Body Milk, 239 kr. for 236 ml * Matas Avocado Bodylotion, 59,95 kr. for 400 ml * Kiehls kult: Creme de Corps, 420 kr. for 500 ml * Natuvive Lemongrass Moist Body Lotion, 89 kr. for 300 ml * La Roche-Posay Lipikar body milk, 180 kr. for 400 ml * Balance Me Citrus and Spice Hand and Body Lotion, 195 kr. for 260 ml
Produkternes indbyrdes størrelsesforhold i montagen er frit fortolket.