På fredag rammer Stroke of Midnight hos MAC-forhandlere. Jeg skal ikke forsinke dig i at scrolle ned over billederne af denne fantastiske julekollektion, blot fortælle, at alt er limited og at den skønne makeuppurse også fås med røde striber. Klar, parat, nyd….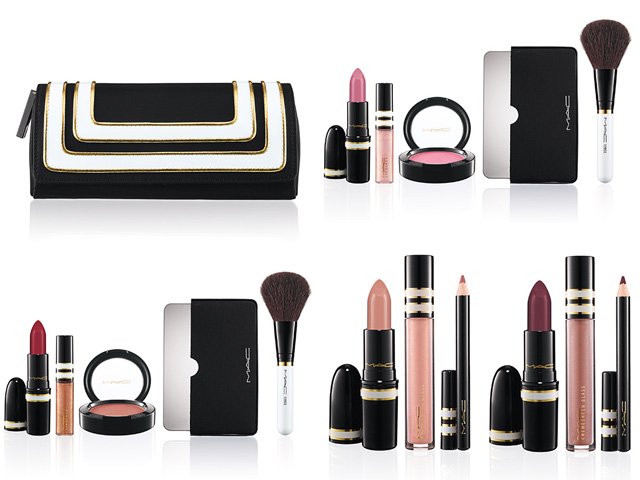 Lip and Cheek Bag fås i pink og coral med spejl og pudderbørstge til 530 kr. * Lip Look bag fås nude og violet til 365 kr.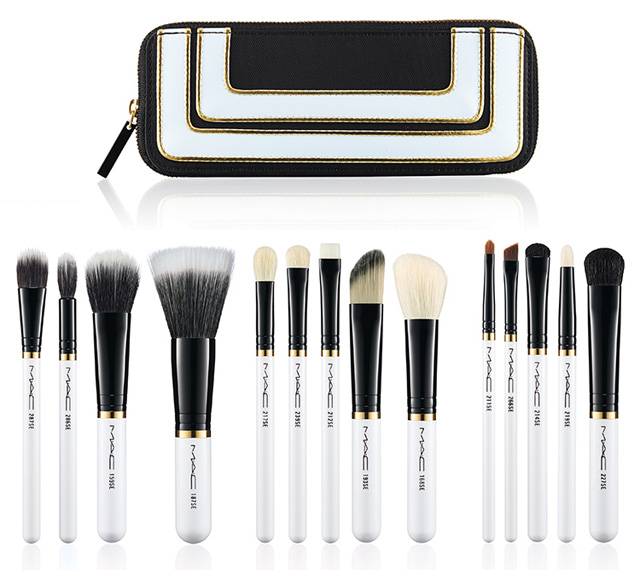 Brush Kit Mineralize, Brush Kit Essentials og Brush Kit Smokey Eys 485 kr.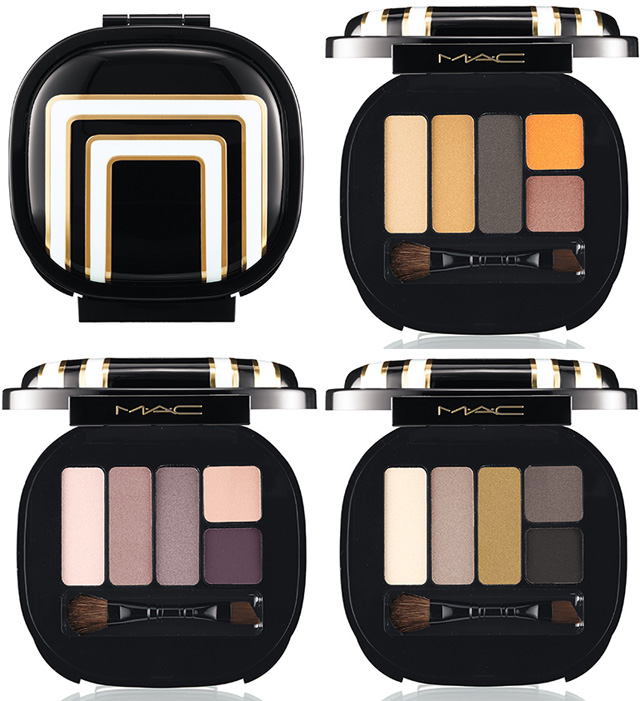 Eye Shadowx5 Compact Cool, Eye Shadowx5 Warm og Eye Shadowx5 Smoky 365 kr.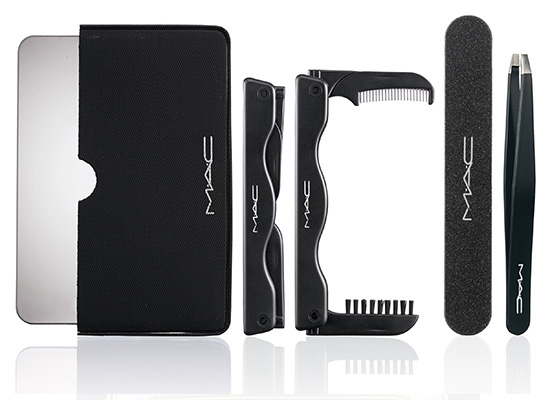 Grooming Kit (i etui med samme mønster som purse) med grej til bryn, vipper og negle samt spejl 485 kr.