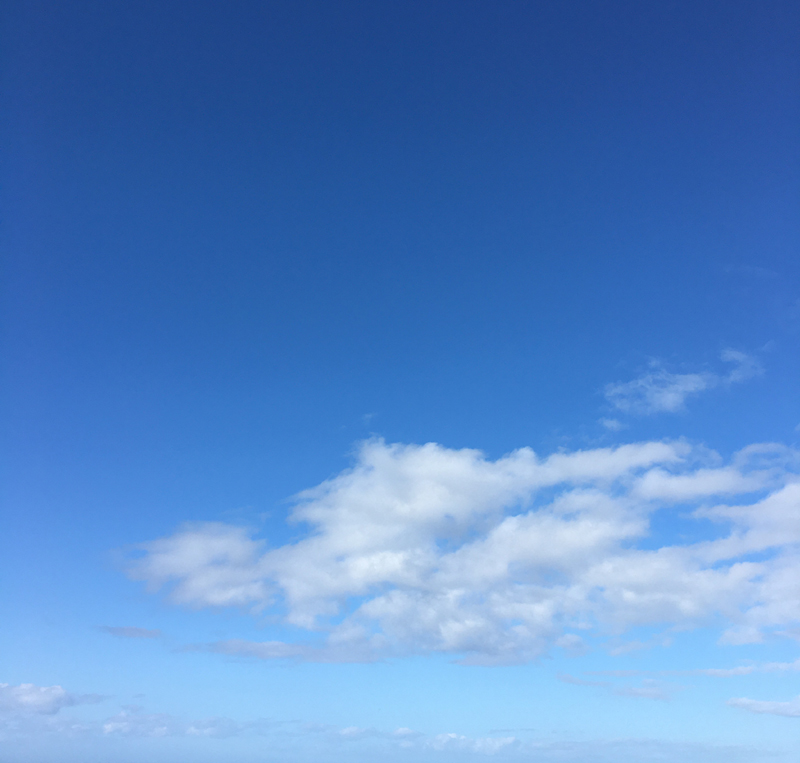 Åh, den farve. Et kamera i en Iphone kan aldrig gengive himlens blå. Men du var måske en af dem, der så fredagens sommeragtige himmel gennem et par tonede glas. Så håber jeg, at de i det mindste havde UV-filter, for du gik glip af en masse. Nøjagtig den blå farve har den største effekt på sjæl, sind, søvn, humør, hormoner og adfærd.
"Scientists have found that bright blue light may help reset your circadian rhythm if it gets out of whack. Studies show blue has the biggest positive effect on the physical, mental, and behavioral patterns you go through every 24 hours. Researchers are looking into ways it might help treat depression and other mood problems." Kilde: webmd.com/How Colors Can Affect You
Nyder du kig til himlen i det grønne, så gør den farve positive følelser stærker og omvendt negative følelser svagere. Ligeledes nævnes det, at farven grøn styrker kreativiteten enten det nu er ord eller billeder. Så skal du have ny farve på kontorvæggen, så tænk grøn eller flyt skrivebordet udendørs, skriver webmd. Du finder forklaring på effekten af flere farver HER.
Men hvad med effekten af alt det lys på ens syn? Hertil kan jeg for mit eget vedkommende sige, at jeg ikke er mere syns/brille-handicappet end mine jævnaldrende er flest.